ARTWORK SPECIFICATIONS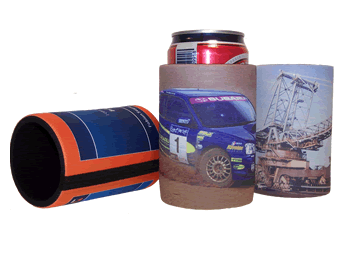 FULL COLOUR SUBLIMATION - Wetsuit Stubby/Can Cooler

PC - preferably PDF, if not then EPS.

EPS files - All fonts converted to outlines/curves.

Art must be in CMYK colours
300dpi minimum resolution.

Art can be redrawn, but will incur artwork costs.

Total Artwork Size Required = 220mm(W) x 120mm(H) NO MORE, NO LESS.

Significant art, Text/Logo's - 190mm(W) x 100mm(H) maximum area.

** PLEASE NOTE - NO COLOUR GUARANTEES CAN BE GIVEN WITH THIS SUBLIMATION PRINT METHOD. **

For the best colour accuracy please supply 2 x colour correct hardcopy's of the design.
"FULL COLOUR PROOF PANEL AVAILABLE - LOW COST AND FAST!"
All CD's, zip's or floppy's supplied must be disposable - we do not take responsibility for returning these.


Thank You.